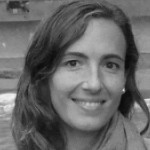 Carmen Ruiz de Almodóvar
Molecular and Cellular Mechanisms of the Neurovascular link

Groupleader: Carmen Ruiz de Almodóvar


Heike Adler, TA
Lab

Room 224
/ Phone: +49 6221 54-6812
Mail:
heike.adler@bzh.uni-heidelberg.de
José Ricardo da Cruz Vieira, PhD student
Lab

Room 224
/ Phone: +49 6221 54-6812
Mail:
jose.vieira@bzh.uni-heidelberg.de
"I come from Porto, a beautiful city in Portugal where I lived my whole life and also where I completed my BSc in Biochemistry and MSc in Neurobiology. My MSc project was focused on understanding the effect of Transthyretin in the brain vasculature.
Now, I moved to Heidelberg to study at the University of Heidelberg as a HBIGS PhD student. In Ruiz de Almodovar's lab, my PhD project will be focused on understanding the molecular mechanisms controlling the neuro-vascular communication during Neural Tube vascularization."

---